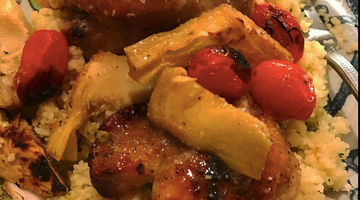 White Magic Chicken Thighs
This is a simple and quick meal that feeds the whole family. Place thighs in foiled pyrex pan or tray.  Apply seasoni...
The Famous Poor Man's Filet
THESE STEAKS HAVE A LONG HISTORY AT PENNY PROFIT GROCERY STORE.  WHEN THEY WERE FIRST INTRODUCED IN THE EARLY FIFTIES...